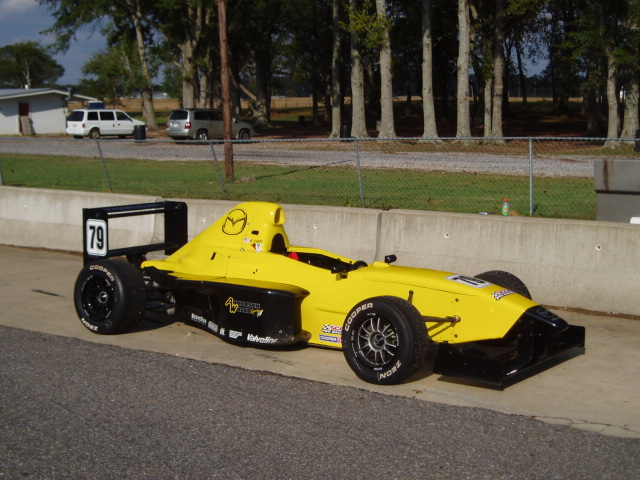 2004 VAN DIEMEN FSCCA
CHASSIS #79
Originally built and maintained by ANDERSEN/WALKO RACING. Car has seen very limited use since assembly in early '04.
4 races in '04, 2 races in '05
Please visit the photo page for additional photo's.
Chassis #79

In Feb. of '04 a diff. pin came loose and destroyed the diff. unit and cracked a bering carrier. Instead of repairing the broken unit I ordered a complete new assembly(everything from the bellhouse back). This means new gears, dogs, shafts, seals, shift forks, shift selector, dirrerential unit, etc.... everything. I purchased this unit from Lee Williams with Elite Transmissions, and it was shipped directly from England to me. Since that time the car has 2 races on it with no issues what so ever. I have all receipts for parts and labor. Car has an Upgraded Pi Export dash that has multiple functions and is paired with a ClubMan Logger that has been upgraded in memory to a Delta Lite. I have all software and the download cable for this system. Car also has the Pi Beacon receiver.
Price 34000.00 32000.00 without data logger.
CONTACT INFORMATION:

Mickey Hardy
205.902.8416 Cell
205.685.8377 Home
Lanjett@hotmail.com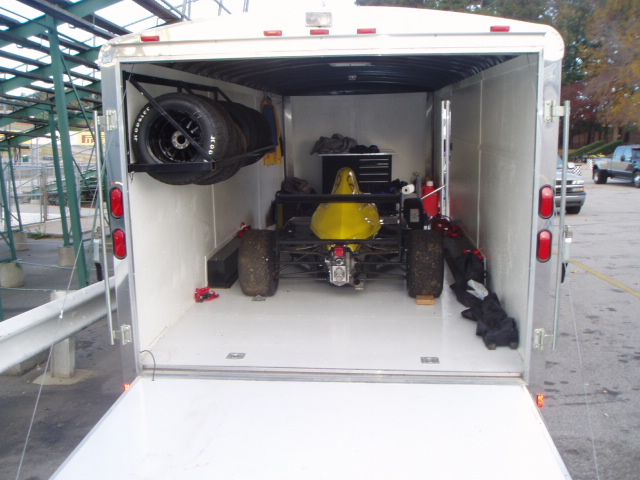 "24 HAULMARK Trailer also available..
This is a '24 Haulmark Hauler(2004) with 2-3500lb axles, side door, 3/4"in. flooring, 3/8"sidewall liner, 15"wheels, torrision suspenson, electric brakes, EZ-Lube Hubs, stone guard and heavy duty rear door. Trailer floor has been painted with a 2 part urethane and walls have been painted white. There is a Craftsman work bench along with a tire rack that will hold two sets of tires. Trailer is set up for FSCCA with D-Rings positioned for easy over tire binding. Trailer has less that 1K miles and is in excellent condition.
Will sell trialer w/car for 4000.00 or seperate for 5000.00.